Invest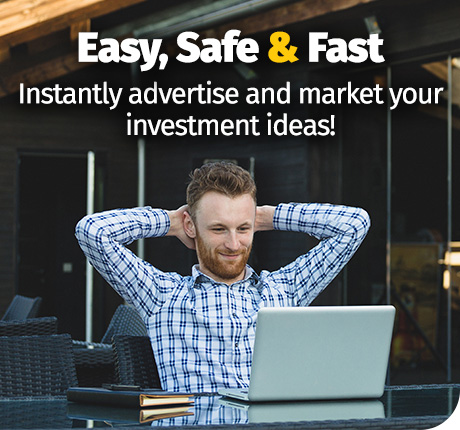 Follow our 3 step process:
Step 1 – Choose your advertising package & listing length (Standard, Highlight or Premium plus)
Remember the more people that see your listing the better chance you have of selling quicker and for a higher price.
Step 2 – Create your listing
Enter a investment price, categories, location. Then add lots of photos and details. The more you tell the more you sell so add as much detail as you can.
Step 3 – Payment & receipt. Your Investment Ad is now LIVE!
We accept all major credit cards through our secure payment gateway.